It has certainly been a wild three weeks after a peak to trough -11.8% decline in the S&P 500.
As we've been saying in our blog http://www.greeninvestment.com/blog/, during January we were trying to factor in the effect of emerging strength in the VXX along with rising interest rates due to a weak bond market. If you add to this a parabolic move in US equities, I felt that stocks could sell off sharply, which they did.
For our clients (which is reflected in our collective2.com model portfolio), we sold off approximately 40% of our equity holdings and added a 10% "hedge" by buying the emerging VXX to offset potential stock market losses should the decline occur. The downside to adding a suitable hedge to a portfolio is: should the market continue to rise any gains would be relatively muted or non-existent. I consider that a small price to pay to reduce potential risk and volatility.
To quote super investor Paul Tudor Jones: "The most important rule of trading is to play great defense, not offense."
Client portfolios held their value and the Vegan Growth Portfolio model shows a positive gain for the year of 12.5% (net of all fees and expenses) versus 1.5% for the S&P 500.
A good advisor or investment manager should be paying attention to the many moving parts that could affect their client portfolios. In this instance, we were able to successfully anticipate the sell-off. That won't always be the case and sometimes we'll be wrong as well. I think it's critically important for the long term success of our clients to act when we think the odds are good that we're entering a high risk period.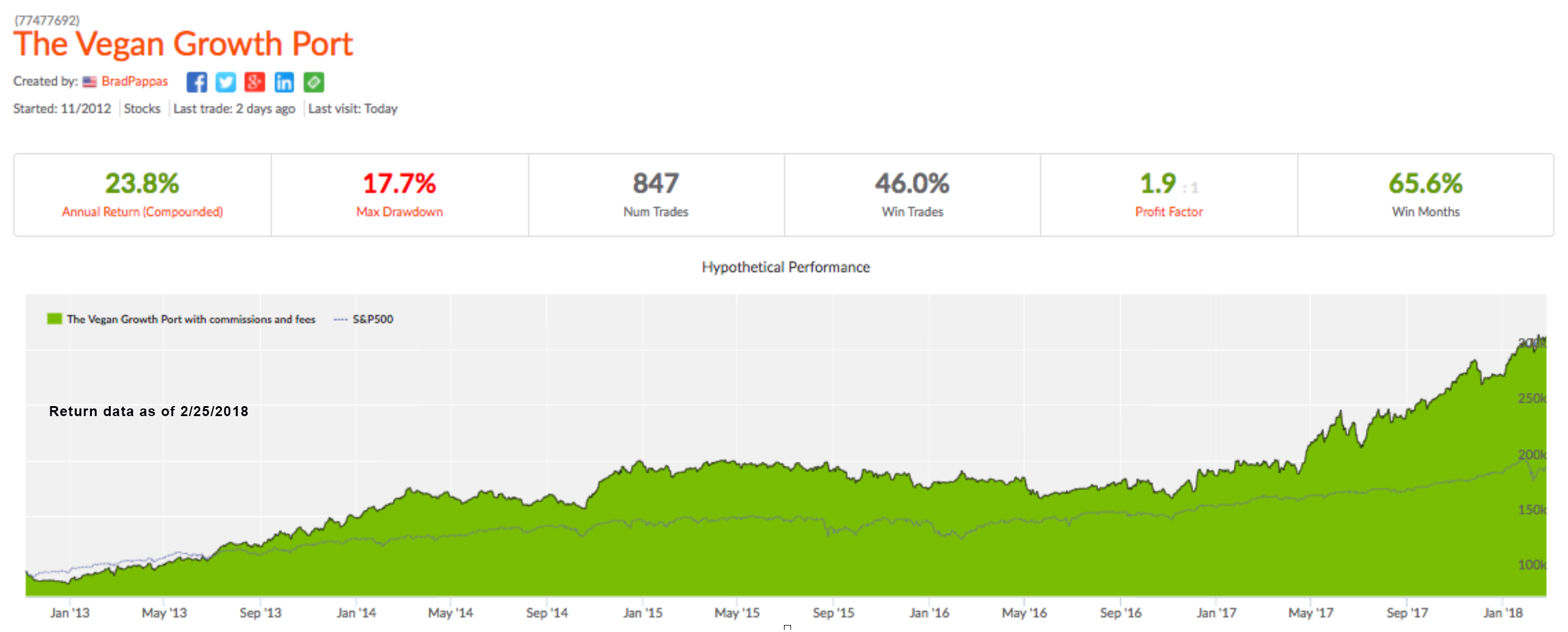 Cheers,
Brad Pappas
President, RMHI
Brad@greeninvestment.com
970-222-2592
The information provided here is for general informational purposes only and should not be considered an individualized recommendation or personalized investment advice. The investment strategies mentioned here may not be suitable for everyone. Each investor needs to review an investment strategy for his or her own particular situation before making any investment decision. All expressions of opinion are subject to change without notice in reaction to shifting market, economic or political conditions. Data contained herein from third party providers is obtained from what are considered reliable sources. However, its accuracy, completeness or reliability cannot be guaranteed. Past performance is no guarantee of future results.