For over 20 years, Optimized Partners has been providing people who care about animals and the environment a way to invest in the future.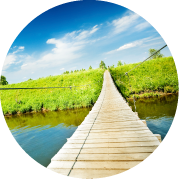 Securing Your Future On Your Terms
Since 1995, Optimized Partners (owned by Rocky Mountain Humane Investing, Corp.) is the first and only registered investment advisor specializing in the investment needs of the Vegan/Environmentally conscious investor.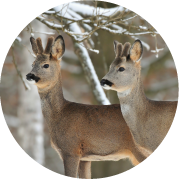 Investing Ethically
It's an amazing experience to participate in the realization of a clients' long term goal. We believe in the dreams of our clients and we see our role as identifying the most effective investment solutions to realize your aspirations.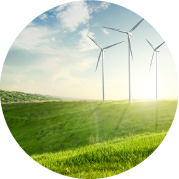 The Evolution of Vegan Investing
We integrate your conscious philosophy with our advanced quantitative models to generate very competitive investment returns that represent an improvement to mass marketed mutual funds and traditional unscreened private portfolio management.
FROM OUR BLOG
I should get around to doing this more often as we are in the minority when it comes to investment advisors willing to post portfolios and returns.  I've advocated for years that retail investors don't have to settle for the returns offered by indexers and robo-advisory firms.  Robo's are cheap but you won't receive what we offer in terms of returns and bear market protection. The Vegan Growth Portfolio is a name we use to describe the concept of investing with Vegan perspective.  Its a diversified portfolio that usually has about 30 holdings when fully invested.   When our indicators tell us that when stock market risk in unacceptable due to the potential for recession we reduce our stock holding and focus on Treasury bonds or cash. Collective2.com offers a unique opportunity to create a mirror portfolio of our client holdings in the Vegan Growth Portfolio.   In other words, the same day we buy or sell a stock for our clients we also buy or sell it in the VGP.  The price may differ by a small amount but the Vegan Growth Portfolio shown on Collective2.com is close approximation to our client accounts. As you can see we are soon arriving to the important 5-year return milestone.  As of 2/24/2017 the compounded annualized rate of return is 17.3% which is net of all fees and expenses.  The gross (before fees) return is 18.8% per annum. We respectfully ask when a potential client's first question revolves around fee's is which would you prefer:  Make 4%-6% net at a indexer or robo-advisor like Betterment or our returns which charge more?... read more
In loving memory of our dear girl Alexei who passed away today from cancer at just 5 1/2 years old.  Many thanks to Dr. Boo and the caregivers at Colorado State University Veterinary hospital, we did all we could to help her. Our ranch and family will never be the... read more
FOLLOW US
---
SUBSCRIBE TO OUR NEWSLETTER

Vasi was a male Akbash that we adopted in 2007 from Pyr Rescue in Black Forest, Colorado. He was an abused dog; yet he thrived from day one on our ranch until he passed away in 2013. Akbashes are Turkish working dogs, and he did work. Regardless of how cold and forbidding a high mountain Colorado ranch can be in the Winter he never voluntarily spent a night indoors. He was a natural born protector and quickly became a beloved part of our ranch community. Vasi means "great" in Turkish (a fitting name). We now have four rescues, Luka, Tony, Kit and Alexei—and we would like to thank all of those that work tirelessly to rescue and rehabilitate mans' best friend.