For over 20 years, Optimized Partners has been providing people who care about animals and the environment a way to invest in the future.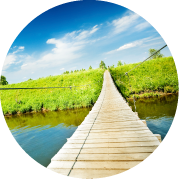 Securing Your Future On Your Terms
Since 1995, Optimized Partners (owned by Rocky Mountain Humane Investing, Corp.) is the first and only registered investment advisor specializing in the investment needs of the Vegan/Environmentally conscious investor.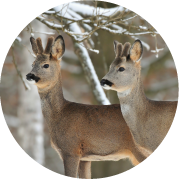 Investing Ethically
It's an amazing experience to participate in the realization of a clients' long term goal. We believe in the dreams of our clients and we see our role as identifying the most effective investment solutions to realize your aspirations.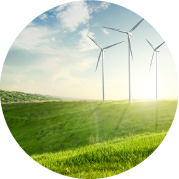 The Evolution of Vegan Investing
We integrate your conscious philosophy with our advanced quantitative models to generate very competitive investment returns that represent an improvement to mass marketed mutual funds and traditional unscreened private portfolio management.
FROM OUR BLOG
May 23 client update read more
There are times when the investor should ignore the unaccountable pundits on CNBC and elsewhere who'll have you confused as a goat on astroturf.  An investment thesis can be developed simply from a chart that shows the long term direction of an asset and that history typically repeats itself.   As investment managers we ignore the pundits and look for the classical signs of economic expansion or contraction. This morning we are happy beneficiaries of significant strength in Treasury bonds.   What should also be noted is this morning marks a milestone as the yield curve is breaking the 2008 lows both in the 10y minus 2y and the 30y minus the 1y. This is good news if you happen to have a bearish inclination to the U.S. economy and stocks as we have.  Yield curve inversions represent an early warning of impending recession.  While a classical inverted yield curve is impossible given that the short end yields are a fraction of 1%, inversions may be seen with the longer term short ends such as 30's minus 1's. The move today reinforces our thesis of recession by 2017 and the primary asset class to own are Treasuries. Long... read more
FOLLOW US
---
SUBSCRIBE TO OUR NEWSLETTER

Vasi was a male Akbash that we adopted in 2007 from Pyr Rescue in Black Forest, Colorado. He was an abused dog; yet he thrived from day one on our ranch until he passed away in 2013. Akbashes are Turkish working dogs, and he did work. Regardless of how cold and forbidding a high mountain Colorado ranch can be in the Winter he never voluntarily spent a night indoors. He was a natural born protector and quickly became a beloved part of our ranch community. Vasi means "great" in Turkish (a fitting name). We now have four rescues, Luka, Tony, Kit and Alexei—and we would like to thank all of those that work tirelessly to rescue and rehabilitate mans' best friend.