For over 20 years, Optimized Partners has been providing people who care about animals and the environment a way to invest in the future.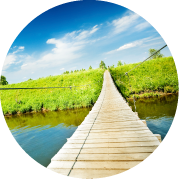 Securing Your Future On Your Terms
Since 1995, Optimized Partners (owned by Rocky Mountain Humane Investing, Corp.) is the first and only registered investment advisor specializing in the investment needs of the Vegan/Environmentally conscious investor.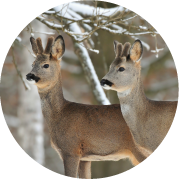 Investing Ethically
It's an amazing experience to participate in the realization of a clients' long term goal. We believe in the dreams of our clients and we see our role as identifying the most effective investment solutions to realize your aspirations.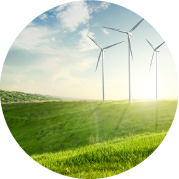 The Evolution of Vegan Investing
We integrate your conscious philosophy with our advanced quantitative models to generate very competitive investment returns that represent an improvement to mass marketed mutual funds and traditional unscreened private portfolio management.
FROM OUR BLOG
When is a good time to sell? (Answer: not now) March 2017 Summary: US equity markets remain in a strong uptrend which shows no signs of abating. Markets that have broken out from multi-years of trendless behavior can last for quite a while and deliver significant returns. So at this point we need to sit tight and let the rally continue and grow our equity. I will continue to allow our good performing stocks run as far as they're trends remain intact. Almost all the activity in your accounts is related to the laggards and losers as I have minimal patience when better options present themselves. Our focus remains on the two best performing industries: Semiconductors and Finance. In addition, I'm seeing a change in character in two industries thought to be in the dumpster: Solar and phones companies (Specifically, Canadian Solar -CSIQ, America Movil -AMX and Nokia -NOK). If any of these stocks are genuinely in a new upward long term trend they would likely be home run stocks, but time will tell. Treasury bonds and interest rate related securities continue to act poorly and are to be avoided. This poor action is a positive sign for stocks as they're a sign of a healthy economy. _________________________ Markets and economies are cyclical and you can add recessions/bear markets to the death and taxes mantra of sure things we'll experience. In these letters in the past I've generally focused on the economy or interest rates as a tool to identify high risk environments. So, in this letter I want to spend a little time on what I call our... read more
Perhaps that I feel some works of charity should not be hyped.  I'm very old fashioned in that regard and view that charity should not come with strings nor attention but times are changing.  I've always admired when an athlete or celebrity engages in some charity but demands there be no publicity.  May the angels come to your rescue if you publicized all-time hockey great Bobby Orr spending an afternoon with a Cancer stricken child and family in his own home. That being said, I've been asked to mention that since April 2015 a portion of our client fee's have been donated to Kiva.org The current administration's view of withdrawing financial aid to needy countries and causes places everyday people and organizations to fill in the gaps.  I expect we'll see some form of activist funding to fill in the gaps voided by new administration policies for the Arts, Planned Parenthood, school lunches, homelessness, military family support, climate change and technology, LGBT rights, etc. We're just doing our bit. If you never heard of Kiva.org they're a non-profit micro lender for small borrowers around the globe.  They offer funding to vast array of borrowers and purposes in some of the most dangerous and remote parts of the world. Quarterly, we allocate a portion of our collected client fees and assign them to Kiva for loans.   When the loans are repaid (some do default) the funds are recycled to new loans.  In my mind there is no "profit" in these loans and we don't intend to ever reclaim the funds.  We intend to let them recycle through the Kiva system indefinitely. We've made... read more
FOLLOW US
---
SUBSCRIBE TO OUR NEWSLETTER

Vasi was a male Akbash that we adopted in 2007 from Pyr Rescue in Black Forest, Colorado. He was an abused dog; yet he thrived from day one on our ranch until he passed away in 2013. Akbashes are Turkish working dogs, and he did work. Regardless of how cold and forbidding a high mountain Colorado ranch can be in the Winter he never voluntarily spent a night indoors. He was a natural born protector and quickly became a beloved part of our ranch community. Vasi means "great" in Turkish (a fitting name). We now have four rescues, Luka, Tony, Kit and Alexei—and we would like to thank all of those that work tirelessly to rescue and rehabilitate mans' best friend.