For over 20 years, Optimized Partners has been providing people who care about animals and the environment a way to invest in the future.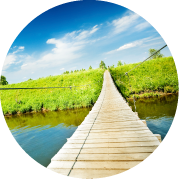 Securing Your Future On Your Terms
Since 1995, Optimized Partners (owned by Rocky Mountain Humane Investing, Corp.) is the first and only registered investment advisor specializing in the investment needs of the Vegan/Environmentally conscious investor.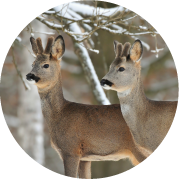 Investing Ethically
It's an amazing experience to participate in the realization of a clients' long term goal. We believe in the dreams of our clients and we see our role as identifying the most effective investment solutions to realize your aspirations.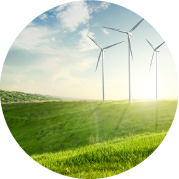 The Evolution of Vegan Investing
We integrate your conscious philosophy with our advanced quantitative models to generate very competitive investment returns that represent an improvement to mass marketed mutual funds and traditional unscreened private portfolio management.
FROM OUR BLOG
The next four years could be a bit awkward especially for new readers.   One might assume that I applaud the Trump Presidency but my political and social views are of secondary concern.  My role is to interpret the direction and behavior of policies and markets and hopefully be on target. Quick Summary of 2016: One year ago our base case scenario was the economy and markets were rolling over into recession and that downside risk of stocks was much greater than the potential upside.  This proved to be the correct assumption as many categories of stocks (especially Value stocks) were in full-fledged bear markets.  We avoided a sharp 15% decline in January-March and the Brexit decline in July.   During the April-May period forward looking economic data began to improve sharply and the recession was avoided (first time for such a turnaround since 1985).   While I deeply regret lagging the major indices in performance this year, the risk/reward last Spring was disproportionally negative and preservation of principal is always my #1 priority.   2016 will represent an economic mid-cycle bottom which supports the prospects of acceleration in 2017. Below is a basic trend model which uses the 12 month moving average (ma) of the S&P 500.  When the SPX is above the 12 month ma the trend is bullish/positive.  Moves below the 12 month ma indicate a potential change in trend and a time for caution.  It's not perfect but when combined with an eroding economy the results can be devastating to the Buy and Hold investor not paying attention. And then there was the election…… We've now... read more
trump-november-16-client-letter read more
FOLLOW US
---
SUBSCRIBE TO OUR NEWSLETTER

Vasi was a male Akbash that we adopted in 2007 from Pyr Rescue in Black Forest, Colorado. He was an abused dog; yet he thrived from day one on our ranch until he passed away in 2013. Akbashes are Turkish working dogs, and he did work. Regardless of how cold and forbidding a high mountain Colorado ranch can be in the Winter he never voluntarily spent a night indoors. He was a natural born protector and quickly became a beloved part of our ranch community. Vasi means "great" in Turkish (a fitting name). We now have four rescues, Luka, Tony, Kit and Alexei—and we would like to thank all of those that work tirelessly to rescue and rehabilitate mans' best friend.