For over 20 years, Optimized Partners has been providing people who care about animals and the environment a way to invest in the future.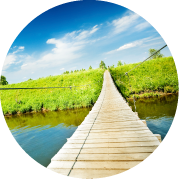 Securing Your Future On Your Terms
Since 1995, Optimized Partners (owned by Rocky Mountain Humane Investing, Corp.) is the first and only registered investment advisor specializing in the investment needs of the Vegan/Environmentally conscious investor.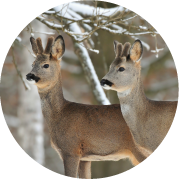 Investing Ethically
It's an amazing experience to participate in the realization of a clients' long term goal. We believe in the dreams of our clients and we see our role as identifying the most effective investment solutions to realize your aspirations.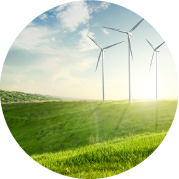 The Evolution of Vegan Investing
We integrate your conscious philosophy with our advanced quantitative models to generate very competitive investment returns that represent an improvement to mass marketed mutual funds and traditional unscreened private portfolio management.
FROM OUR BLOG
At present we have 35% of client assets in cash as the markets have receded from a high risk level.  The late September/early October time period is notorious for steep market weakness.   Should we witness a further pullback in the indices we'd have a low risk entry point to use our sidelined cash. In the meantime a Green energy related company Advanced Energy Industries is behaving extremely well.   We have only a small holding in The Vegan Growth Portfolio but would like to add more on any market pullback.  AEIS is completely ignoring any market weakness as demand for the shares is very strong. Long AEIS ... read more
Over the past several weekends I've been looking into developing strategies that could maximize return in a relatively flat market.  While its true that the major indices broke to new highs only a month ago, meaningful confirmation of what could be a new leg up has not materialized yet.  Plus, I'm a bit concerned about the upcoming election and the potential for chaos, not unlike 2000. The point of this blog entry is to show a technique that would identify low risk/great entry points for the equity investor to be 100% invested.   Other than these time periods the investor should be less than 100% invested.  I fully realize this goes against many traditional investment tenets but in our testing those tenets of being 100% invested at all times don't hold to be worthwhile.   After all, if you're already 100% invested how can you add to your holdings on a market pullback?  At worst, the gains you may have realized in a rally are going to be at least partially dissipated during an eventual sell-off. Technique: % of Nasdaq 100 stocks above the 50-day moving average This first chart shows the Nasdaq Composite over a 5 year period moving in a range between roughly 80% above the 50-day moving average to below 20% below the 50-day moving average.   Ideally a client should begin to move from underweight stocks to fully invested when the % drops below 20%.  Likewise begin to lighten up your investments on a rise above 80%. One of the great advantages to this technique is realizing that market sell-offs are inevitable whereby your state of... read more
FOLLOW US
---
SUBSCRIBE TO OUR NEWSLETTER

Vasi was a male Akbash that we adopted in 2007 from Pyr Rescue in Black Forest, Colorado. He was an abused dog; yet he thrived from day one on our ranch until he passed away in 2013. Akbashes are Turkish working dogs, and he did work. Regardless of how cold and forbidding a high mountain Colorado ranch can be in the Winter he never voluntarily spent a night indoors. He was a natural born protector and quickly became a beloved part of our ranch community. Vasi means "great" in Turkish (a fitting name). We now have four rescues, Luka, Tony, Kit and Alexei—and we would like to thank all of those that work tirelessly to rescue and rehabilitate mans' best friend.