For over 20 years, Optimized Partners has been providing people who care about animals and the environment a way to invest in the future.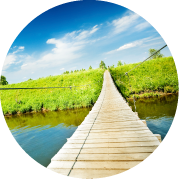 Securing Your Future On Your Terms
Since 1995, Optimized Partners (owned by Rocky Mountain Humane Investing, Corp.) is the first and only registered investment advisor specializing in the investment needs of the Vegan/Environmentally conscious investor.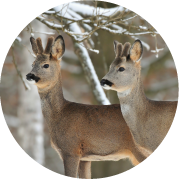 Investing Ethically
It's an amazing experience to participate in the realization of a clients' long term goal. We believe in the dreams of our clients and we see our role as identifying the most effective investment solutions to realize your aspirations.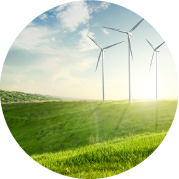 The Evolution of Vegan Investing
We integrate your conscious philosophy with our advanced quantitative models to generate very competitive investment returns that represent an improvement to mass marketed mutual funds and traditional unscreened private portfolio management.
FROM OUR BLOG
During my career I've been interviewed several hundred times by potential clients.  In almost every case during the interview the prospective client runs out of questions very quickly.  Investors just don't know what to ask.   You can find many good questions with the aid of a Google search and every advisor will be able to answer them.   But what about questions that could separate the good from the exceptional? It would not be an exaggeration to state that skill and knowledge of your investment advisor can have a significant impact on your future.   Ideally what you're looking for is someone who can guide your assets smoothly in good times.  Then, not be surprised and unprepared during the bad times.  You're not looking for perfection as it doesn't exist. Take most sales pitches with a grain of salt, the interviewee may sound convincing but how do you really know?  You have to ask the right questions and below are a few that should help your process. These questions are really designed to be directed to professionals who actually manage client assets such as RIA's or portfolio managers. If you're interviewing a Financial Planner  they may not be able to answer one or more.  FP's are commonly generalists and defer client assets to products such as mutual funds, insurance or Exchange Traded Funds so they may not have the necessary expertise. "Are you a fee based advisor or do you work on commission?" Commission-based advisors or brokers may not follow your investments performance as compared to a fee-based advisor.  In general, they're salespeople who represent a brokerage firm. Fee-based... read more
FOLLOW US
---
SUBSCRIBE TO OUR NEWSLETTER

Vasi was a male Akbash that we adopted in 2007 from Pyr Rescue in Black Forest, Colorado. He was an abused dog; yet he thrived from day one on our ranch until he passed away in 2013. Akbashes are Turkish working dogs, and he did work. Regardless of how cold and forbidding a high mountain Colorado ranch can be in the Winter he never voluntarily spent a night indoors. He was a natural born protector and quickly became a beloved part of our ranch community. Vasi means "great" in Turkish (a fitting name). We now have four rescues, Luka, Tony, Kit and Alexei—and we would like to thank all of those that work tirelessly to rescue and rehabilitate mans' best friend.