I love it when we find a "Green" company that meets our criteria for investment and has a proactive environmental profile, this is the case with SolarEdge Technology.
Its no secret that Solar was one of the worst industries to invest in last year but stocks in the Solar space are turning up in 2017.  This year many Solar stocks made a bottom and SolarEdge Technology has moved up rapidly since its February low.  Its a volatile stock and that can be tempered with a lower than average weighting in our portfolios.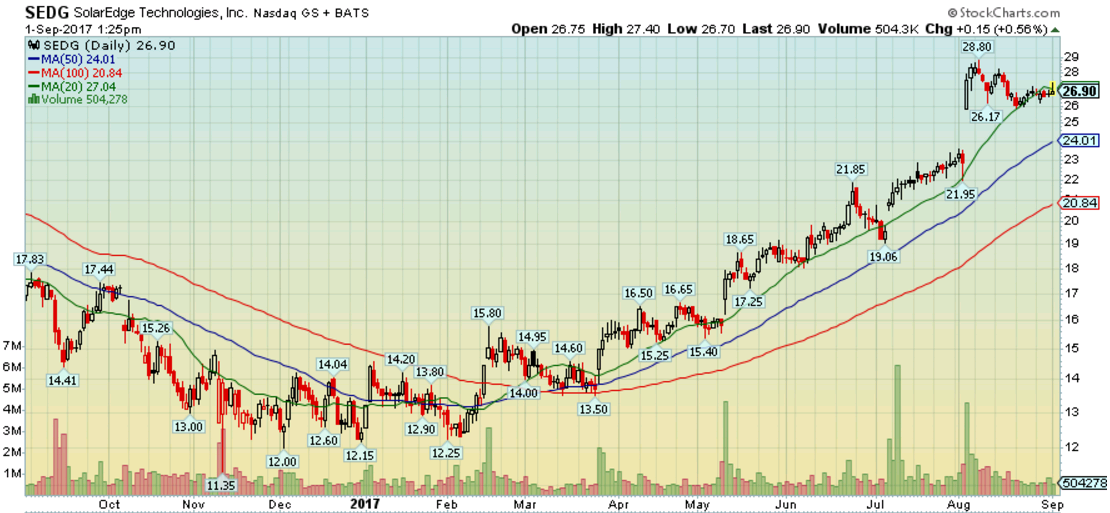 We own shares in client portfolios.