September 21, 2021
For months I've been writing and saying that the major market indices have been masking the erosion of individual stock declines. When we see this type of erosion with underlying stocks it usually means there is a broad selloff coming.
What made the erosion unique in 2021 has been how long it's been sustained. The percent of stocks above their respective 200 day moving average peaked in April 2021 and has been declining ever since. I believe this is the longest streak since 2000.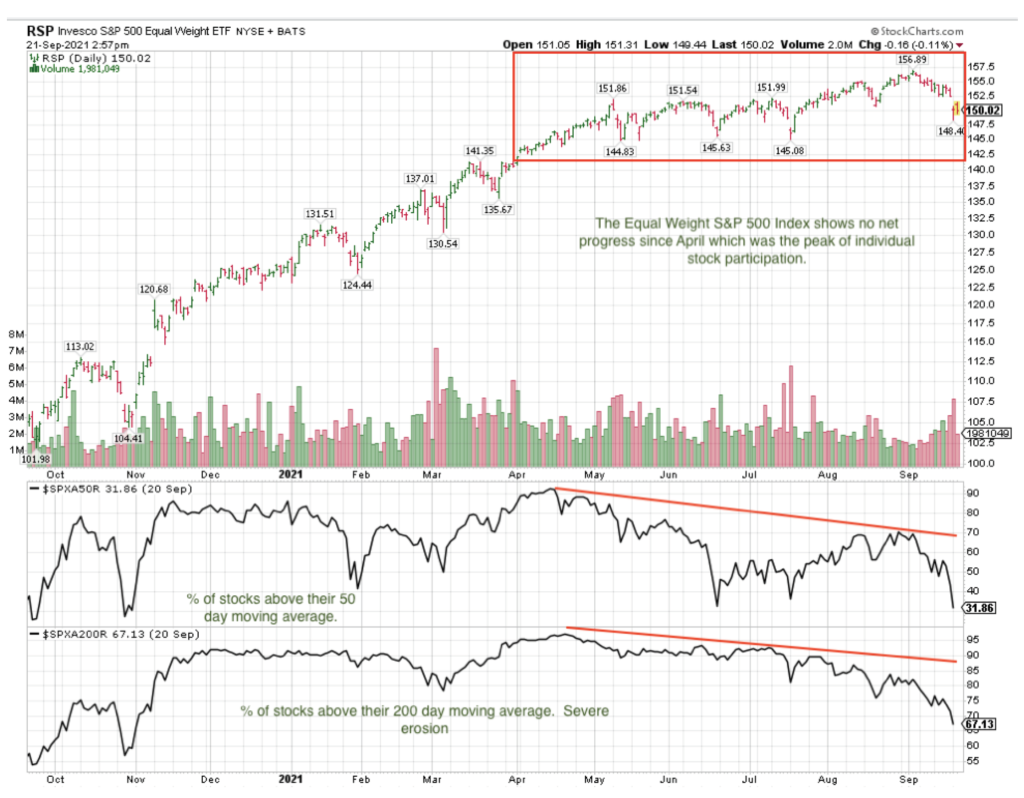 Unless you'e a day trader it's very difficult to show sustainable profits when the tide is moving out.The erosion accelerated in July to the point where the indices have finally given way.
This should be considered a pullback within an ongoing long term bull market and not the start of something more severe.
As always there are a lot worries out there:
The Republican stance of not raising the debt limit is phony and the limit will be increased.
The Chinese governments attempt to control the Evergrande debt fiasco poses risks for the Chinese economy which is the driver of world economic growth.
Chmn. Powell's testimony tomorrow will likely be mild. He has enough issues on his plate to cover his dovish stance for quite a while longer.
I previously showed the chart below this Summer with the understanding that going into the weakest months of the year. Correspondingly once we emerge from early October we'll be entering the strongest months of the year.
Covid luddites prolonging the pandemic.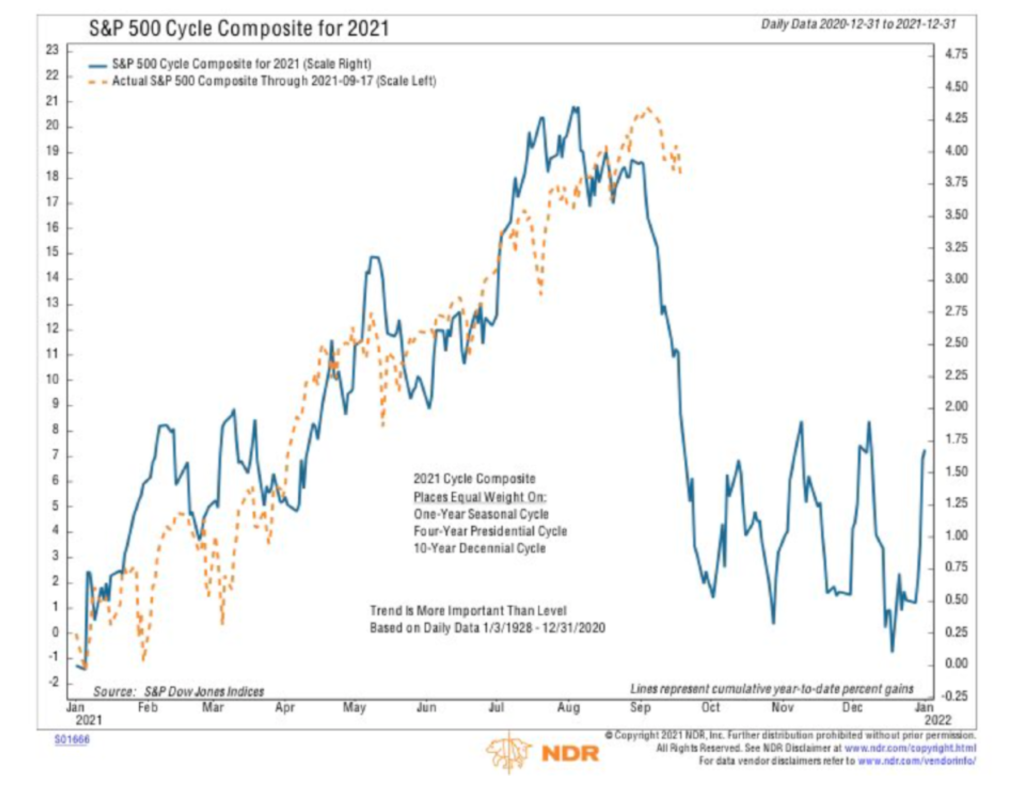 In my opinion the market weakness is a buying opportunity once the markets stabilize. The chart says late September or early October.
Plus, Monetary policy remains easy which is conducive to a bull market.
Summary: This appears to be a garden variety market selloff and not the start of something more significant. Monetary policy in the US would have to severely change in order for a prolonged bear market to emerge. This is not the case today.
My hope is that this selloff puts and end to the waning individual stock participation – it usually does. And, in doing so creates enough fear and angst for a new leg higher for stocks and the indices.
Sincerely,
Brad Pappas